Open Monday - Friday 10:00 - 5:30, Saturday & Sunday 10:00 - 5:00
Second Hand Gear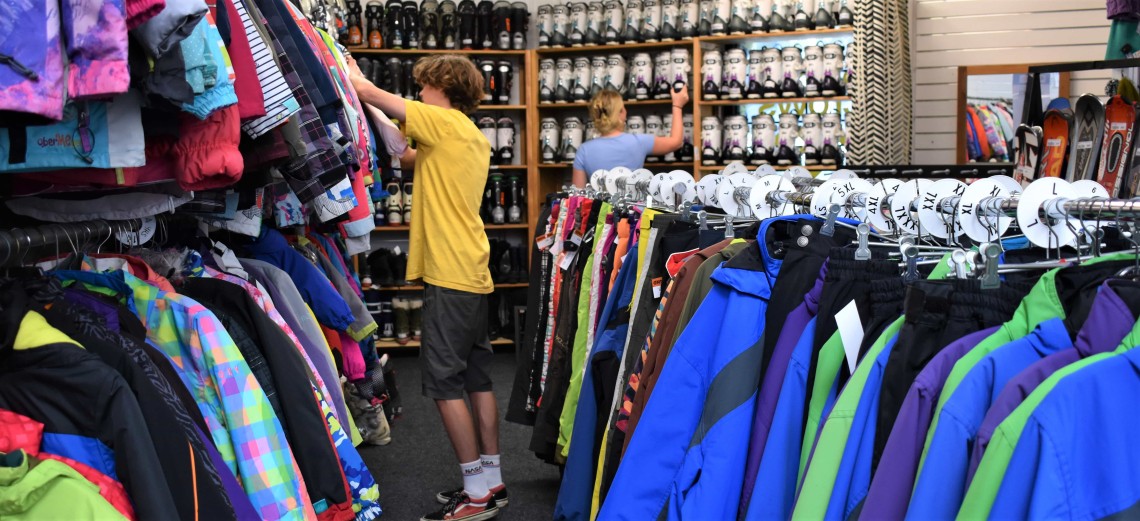 Our second-hand service has been at the heart of Snowcentre since 1993.
Buying Second-hand Gear
We offer a huge selection of second-hand gear, sold on behalf for you! Browse in-store and our experienced staff can help you find the right gear. Upgrade the kids gear as they grow, or find great deals for yourself. In store only.
We have experienced employees to give you correct fitting advice and the information you need. Beat the rental queues on the mountain, and own your own gear that you can then re-sell with us. It's a great sustainable way to shop. If you are new to Skiing or Snowboarding, this is a great way to introduce yourself to the sport. Most importantly there's something for everyone!
What we sell: Jackets, Pants, Skis, Ski Boots, Snowboards, Snowboard boots, all in good, working condition.
Selling your gear
Bring in any of your past season's gear to give it a new life! This is a sustainable way to help out other keen snow enthusiasts find their next kit. When you bring in your used gear we check it's suitable and in good condition to sell. You will get 67% of the sale price, our commission is 33%.
What we take in: Good condition Jackets, Pants, Skis, Ski Boots, Snowboards and Snowboard boots. We do not accept other snow accessories, or damaged, old or unsafe equipment.