XTM Toe Warmers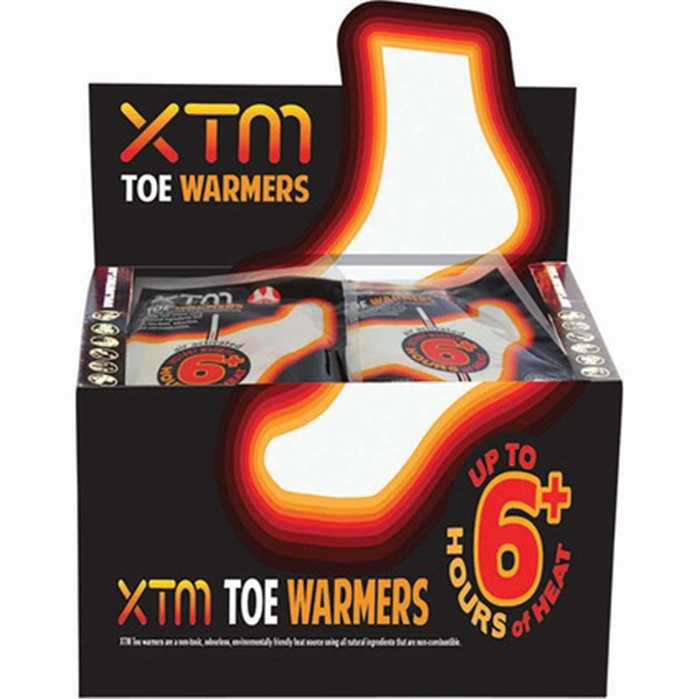 XTM Toe Warmers are an environmentally friendly heat source using all natural ingredients that are non-toxic, odourless, and non-combustible.
8 hours' warmth
Non-toxic
Air-activated
Adhesive - position on outside of sock
One pair per packet
Temp: 38 - 45°C

How to use XTM Toe Warmers: Simply open the outer package and expose to air. No shaking is necessary. Remove the paper backing and place the adhesive side of the XTM Toe Warmer on the outside of your sock, at the top or bottom of the toe area. Do not apply adhesive directly to the skin.