Under Level 3 Snowcentre is OPEN for contactless pick up of online orders and contactless pickup and drop off of workshop jobs. Please scan the QR code or manually sign in.
XTM Hand Warmers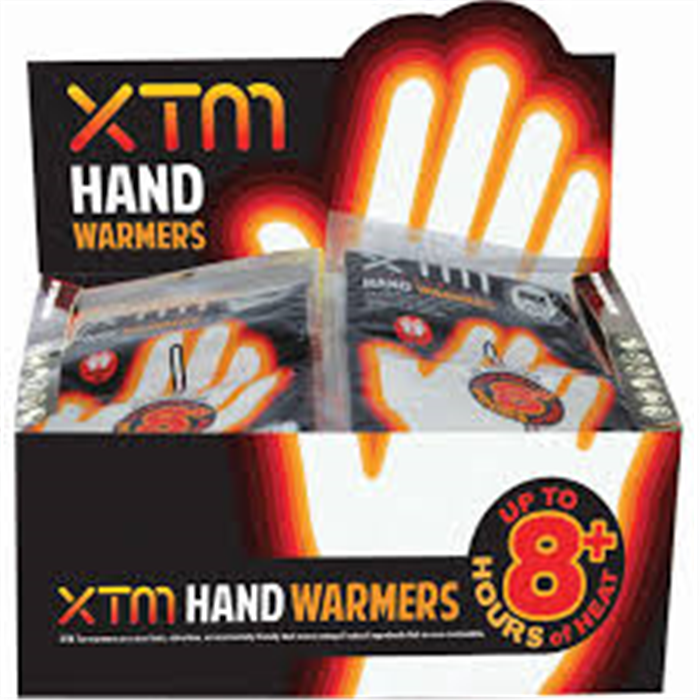 XTM Hand Warmers are an environmentally friendly heat source using all natural ingredients that are non-toxic, odourless, and non-combustible.
8 hours' warmth
Non-toxic
Air-activated
One pair per packet
Temp: 55 - 65°C

How to use XTM Hand Warmers: Simply open the outer package and expose to air. No shaking is necessary. For best results use XTM Hand Warmers in an enclosed area such as a pocket or glove.