Vola Racing Ski Vise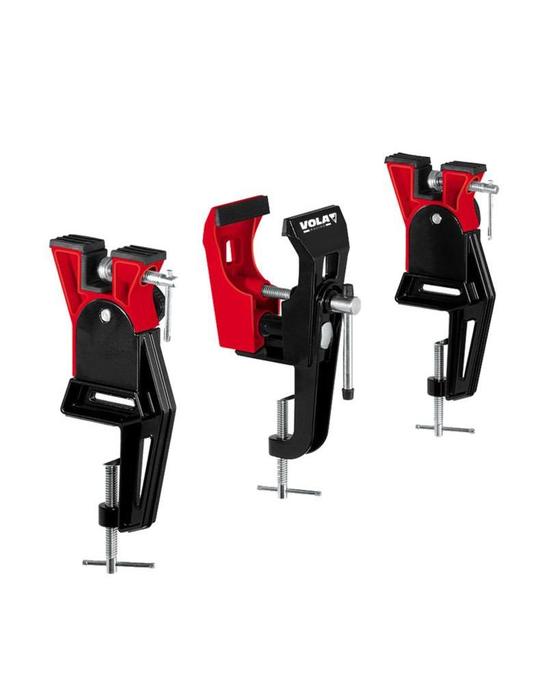 Vola Racing Ski Vise
The Vola Compact Trio Vice lets you do it all. Place the ski on it's side for sharpening and taking care of the edges or lay the ski flat to wax, scrape and brush. This easy to use vice makes tuning at home a breeze.
Easily mounted to any bench.
3x Mounting Points
Sturdy Design
Clamps to hold ski in place.