Vola Waxing Iron Adjustable Temp
Vola Waxing Iron Adjustable Temp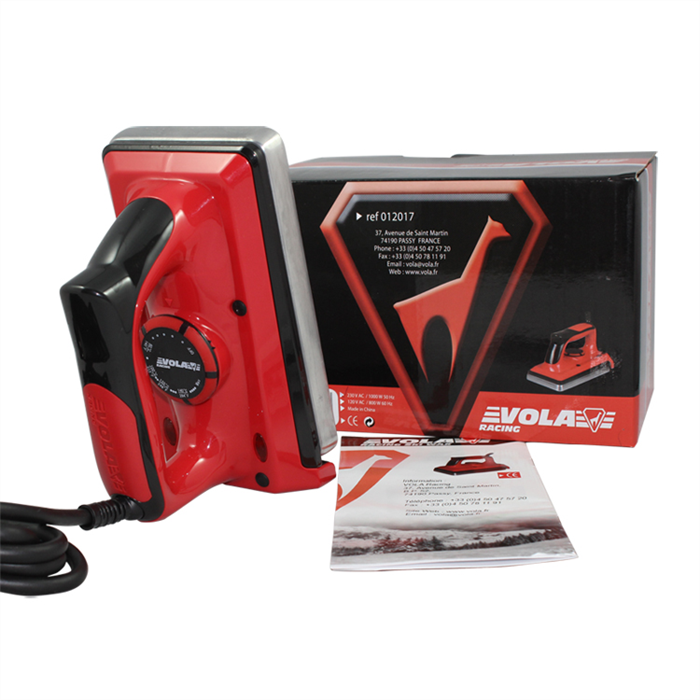 Vola Waxing Iron
Precise, consistent temperature control.Thick base plate holds heat well and is accurately adjustable to melt all temperature ranges of wax.adjustment temperature working range from 100 - 160 degress C for different types of waxes (eg:cold,warm, universal etc) melt at different temperature required.
The vola ski wax iron Adjustable heat with a thick, 6.2 x 3.74 x 0.59 In heat plate(160*95*15mm).Dimpled base allows the iron to move easily over your base (think golf ball). Thick cast aluminum base retainsheat,minimizing temperature fluctuation.
The Waxing Iron with Textured Dimpled base plate.This base plate design breaks up the suction of melting wax that occurs with flatter wax iron bases. Dimpled base plate reduces suction for even application.
Strong and durable agronomical body feels great with 78.74inch(2 Meter) Power Cord
CE Certification,and instructions to make wax work safer and more easily.
Ski Wax Iron by VOLA is a practical, affordable iron that competes with many which are far more expensive.
Vola Waxing Iron Adjustable Temp Reviews
Write Review
---
There are not yet any reviews on this product.