Winter Hours Mon - Fri 9:30am - 6pm, Sat 9:30 - 5:30pm, Sun 10-5:30pm
Vola Base Edge Sharpener - Adjustable
Vola Base Edge Sharpener - Adjustable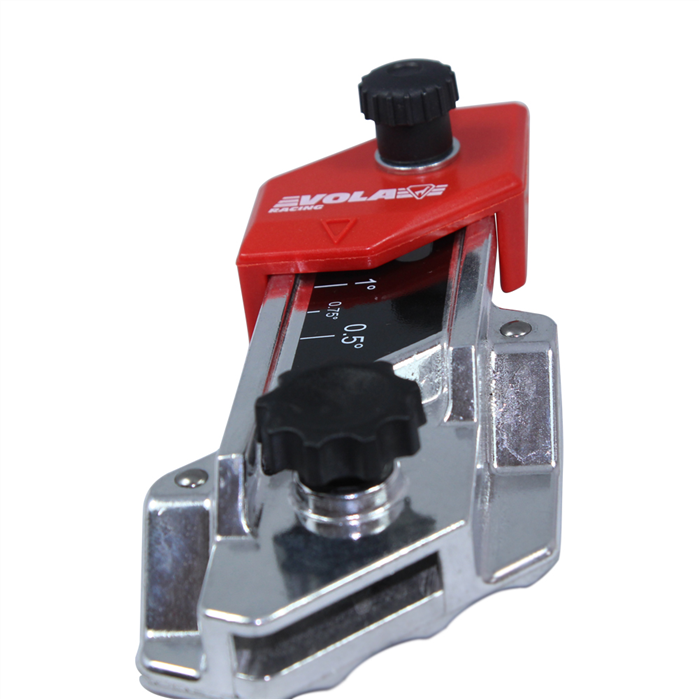 Vola Base Edge Sharpener - Adjustable
The step of sharpening is paramount when one wishes to gain in precision and performance. In effect, the edges of the skis are blades that you can cut a corner while maintaining stability. The more the edge will be sharpened, the more the skis snap to the track and you will gain power.
Product features :
Angle : from 0.5° to 1.5°
Use : place a file in the tool and then place it on the sole, and, finally, draw to oneself
Vola Base Edge Sharpener - Adjustable Reviews
Write Review
---
There are not yet any reviews on this product.