Sidas Winter 3Feet Mid Footbed
Sidas Winter 3Feet Mid Footbed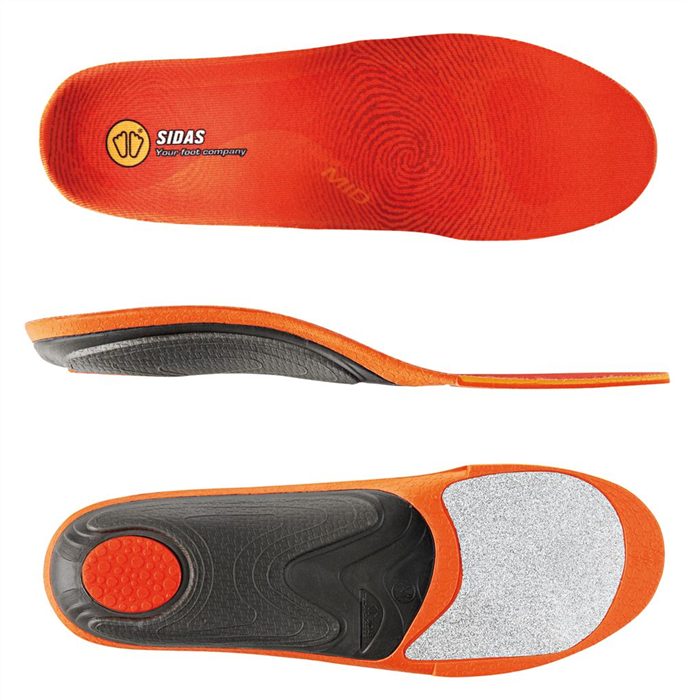 Sidas Winter 3Feet Mid Footbed
Specifically designed for medium arch feet.
TECHNICAL FEATURES
Optimised vertical comfort.
Aluminium film for insulation.
Anatomical construction adapted to medium arch feet.
Gel foam for cushioning.
SIZES (IN MM)
HOW TO USE
Cut out the sole before use
Remove the insole and replace it with the new one.
Washing with soap and brush only
Do not dry on a radiator, for a better drying use our shoe dryers.