Winter Hours Mon - Fri 9:30am - 6pm, Sat 9:30 - 5:30pm, Sun 10-5:30pm
Swany X-Change Jnr Mitt - Black
Swany X-Change Jnr Mitt - Black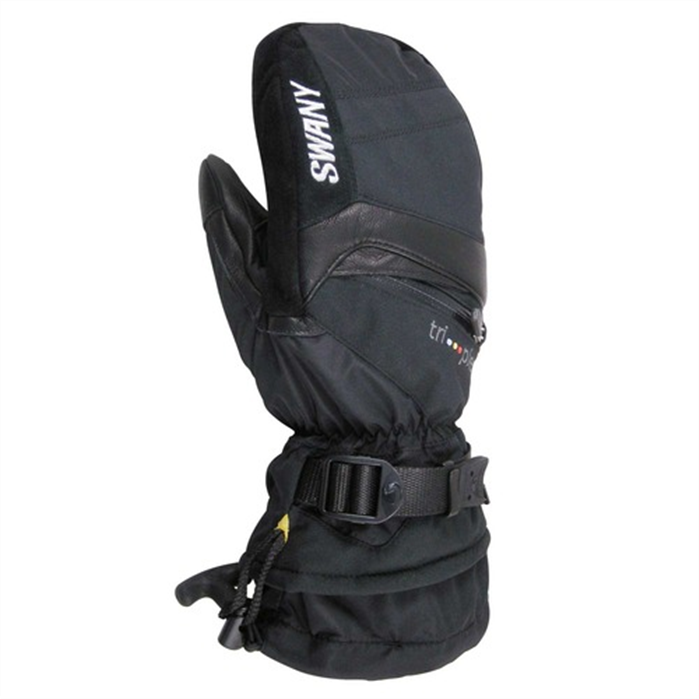 Swany X-Change Jnr Mitt
This mitt has it all. Equipped with microfiber, Swany Softshell, and a triplex insulation system, there's no way your kiddo will be cold on the slopes. Featuring a waterproof/breathable insert, and quick release strap, this mitt is a must have.
SHELL: Swany SoftShell with LeatherShield Trim with Smooth LeatherShield Palm
INSULATION: Tri-Plex Insulation System, Swany Dry Lining, Hipora® Waterproof/Breathable Insert
FEATURES: Swany SpeedDraw System, Pre-Curved Construction, Utility Heat Pocket with Zipper, Quick Release Strap, Black Leash
SHELL: Soft Shell, MicroFiber, LeatherShield Trim, LeatherShield Reinforced Palm.
INSULATION: Tri-plex Insulation System, Hipora® Waterproof Breathable Insert, Swany Dry Lining
FEATURES: Barrel Lock Cuff, Quick Release Strap, Pre-Curved Construction, Utility Heat Pocket with Zipper, Black Leash, Finger Channels