Under Level 3 Snowcentre is OPEN for contactless pick up of online orders and contactless pickup and drop off of workshop jobs. Please scan the QR code or manually sign in.
Swany X-Change Glove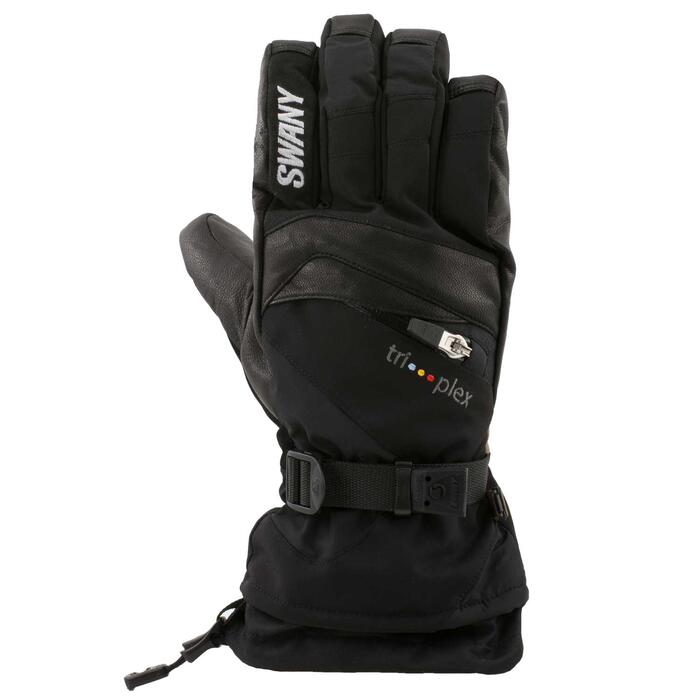 Swany X-Change Glove
This glove is designed for both the back country and the corduroy slopes. It features a lock down guantlet cuff with an awesome insulation system. This waterproof, warm piece of ski gear will be a perfect addition to your winter adventures
SHELL: Swany Soft Shell with LeatherShield Trim & Sidewalls, Smooth Grain LeatherShield Palm
INSULATION: Tri-plex Insulation System, Dryfinger® II Waterproof/Breathable Insert, Swany Dry Lining.
FEATURES: Swany SpeedDraw System, Quick Release Strap, Rolled Finger Construction, Utility Heat Pocket with AquaGuard Lock-Down Zipper, Swany Leash.
SHELL: Swany Soft Shell-6125 & Microfiber plus leathger trim, smooth grain LeatherShield Palm with reinforced pyramid Duragrip
INSULATION: Tri-plex insulation system, Dryfinger II Waterproof/Breathable Insert, Swany Dry lining
FEATURES: Uni-pull cuff, quick release strap, rolled finger construction, utility heat pocket, AquaGuard lock-down zipper, Swany leash