Open Monday - Friday 10:00 - 5:30, Saturday & Sunday 10:00 - 5:00
Nikwax TX Direct Wash-In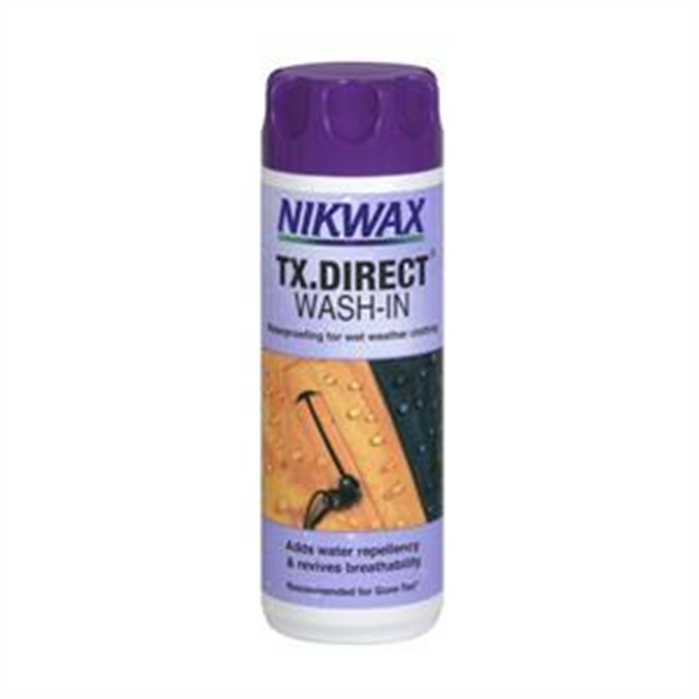 Nikwax TX Direct Wash-In
The No.1 easy to use, safe, high performance wash in waterproofing for wet weather clothing.
Adds Durable Water Repellency and revives breathability - in a washing machine.
For best results remove all non-washable parts and always clean item(s) first with Nikwax Tech Wash® in a separate wash cycle. No need to dry item(s) before waterproofing.
Remove all detergent build up from the detergent dispenser.
Place maximum of 2 clean garments in washing machine.
Use 100ml per garment.
Run 30°C synthetic cycle and slow spin.
Do not machine-wash garments if taped seams have become dislodged.*
To maintain waterproofing always wash with Nikwax Tech Wash®. Do not use detergents.
*Faulty taped seams sometimes become detached on old or worn garments. They can be re-stuck using a proprietary clear glue after waterproofing and drying.