Winter Hours Mon - Fri 9:30am - 6pm, Sat 9:30 - 5:30pm, Sun 10-5:30pm
Nikwax Down Proof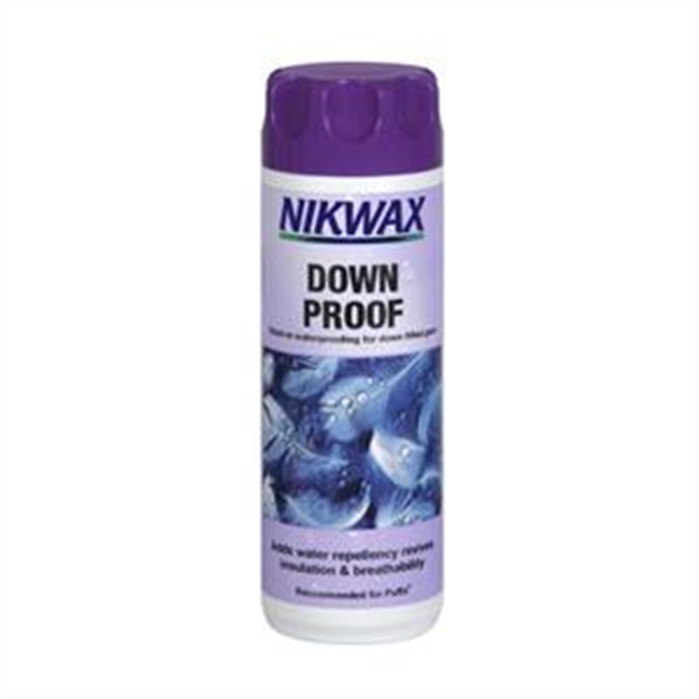 Nikwax Down Proof
Easy to use, safe, high performance wash in waterproofing for down filled clothing and gear.
Adds Durable Water Repellency; reducing weight gain, maintaining the insulation and breathability of down filled items in cold and damp conditions.
For best results remove all non-washable parts and clean item(s) first with Nikwax Down Wash™ in a separate wash cycle. No need to dry item(s) before waterproofing. Shake well before use. Follow care label instructions (large items can be treated by hand).
Remove all detergent build up from the detergent dispenser.
Place clean item in washing machine (maximum 1 item).
Use 150ml for 1 item.
Run 30°C synthetic cycle and slow spin.
After the cycle has finished run multiple spin cycles, each time incrementally increasing the spin speed, to remove excess water.
To maintain waterproofing always wash with Nikwax Down Wash™. Do not use detergents.