Under Level 3 Snowcentre is OPEN for contactless pick up of online orders and contactless pickup and drop off of workshop jobs. Please scan the QR code or manually sign in.
Holmenkol Additiv Highfluro
Holmenkol Additiv HighFluro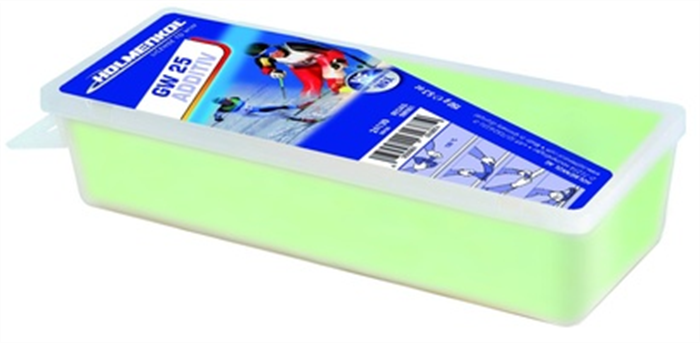 Holmenkol Additiv HighFluro
Highly fluorinated additive matched to the HybridFX range. For optimized performance in high relative air humidity and/or wet snow. Increased water and dirt-repellence. Please use wax chart
Tip for Waxing using Holmenkol GW25:
USE A RESPIRATOR! Fumes from Fluro waxes are harmful, make sure your iron is not smoking when waxing. When waxing with Holmenkol GW25 wax, it is best used in addition to the Racing Mix waxes, over a brushed and scraped Alpha, Beta, wax for better adhesion. Let the Racing mix cool to room temperature on the base so the wax is firm and fully cooled (usually about 30 minutes) Then scrape fully with a sharp scraper and brush with a stiff nylon or horsehair brush. A Roto Brush does a nice job if you have one. You can also use GW-25 as a start wax rub on. It is extremely fast by itself as a rub on over a base racing mix wax. Crayon it on, and rub it in with a cork and brush aggressively with a nylon or horsehair brush.
Add to Racing Mix Series: 2x35 gram bars: 70 grams total (2.47 oz)