Under Level 3 Snowcentre is OPEN for contactless pick up of online orders and contactless pickup and drop off of workshop jobs. Please scan the QR code or manually sign in.
Burton Al Logo Mat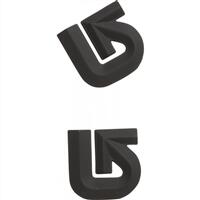 Burton Al Logo Mat
Tricked out traction that's like a hood ornament for your ride.
One B is good, two Bs are better. That's not just our idea of your school grades. It's what we were thinking when we created these corrosion-resistant, aircraft aluminum logo mats. They not only add traction but also show your allegiance to the company Jake founded way back when. Peel and stick at room temperature for honor roll status.