Summer trading hours – Open Monday, Thursday, Friday 10:00 - 5:30, Saturday & Sunday 10:00 - 5:00, closed Tuesday & Wednesday
Toko Ski Vice Freeride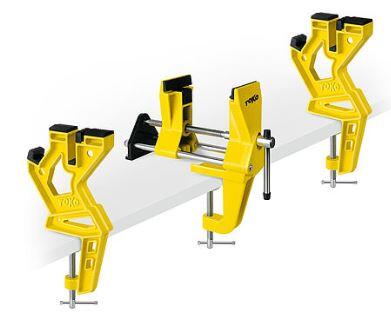 Ski Vice Freeride

Stable fixation device for securing freeride, freestyle and jumping skis in position.
When preparing the edges, the skis can be secured both in their normal 90° position and angled 60° position.
The sturdy centre fixation device opens up to 155 mm and enables skis to be attached to both the side wall and binding.
Including 2 ski stopper holders.