Summer trading hours – Open Monday, Thursday, Friday, Saturday 9:30 - 5:30, Sunday 10:00 - 5:00, closed Tuesday & Wednesday
Burton Performance Ultralight Wmns Sock
Burton Performance Ultralight Wmns Sock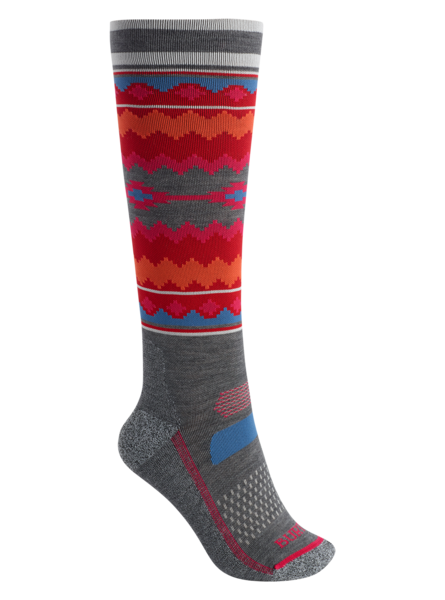 Burton Performance Ultralight Wmns Sock
If you've ever suffered through a spring day while wearing heavyweight socks, you understand why we made these.
The women's Burton Performance Ultralight Sock features an all-star cast of materials focused on stretch, compression, moisture wicking, and quick-drying comfort. Like a breath of fresh air for your feet, venting toe panels improve airflow to keep toes drier. Reinforcements beef-up abrasion resistance in the areas where snowboard socks see the most abuse. Strategically placed chafe-free toe seams, a quick-drying, odor-resistant footbed, and an ergonomic left and right MotionFit are designed with snowboarding in mind.
DETAILS
Odor-Resistant Polypropylene Reinforced Footbed [Rose Brown, Hawk Colorways]
Burton Performance Ultralight Wmns Sock Reviews
Write Review
---
There are not yet any reviews on this product.